Controversial Activist, Charles Oputa (aka) Charly Boy has finally reacted to the resignation of his partner and fellow activist, Deji Adeyanju from a civil society organization(CSO) they both founded, 'Our Mumu Don Do'.
Deji Adeyanju had earlier today announced withdrawal of his membership from the organization.
He accused the co-founder of the movement, Charles Oputa (aka) Charly Boy, of betraying him.
In a twitter post, Deji wrote; "Dear Nigerians,
"I have resigned my membership of Our Mumu Don. I no longer have confidence in the leader of the movement, Charly Boy. He betrayed the cause while I was away in prison and compromised with the oppressors. Thank you.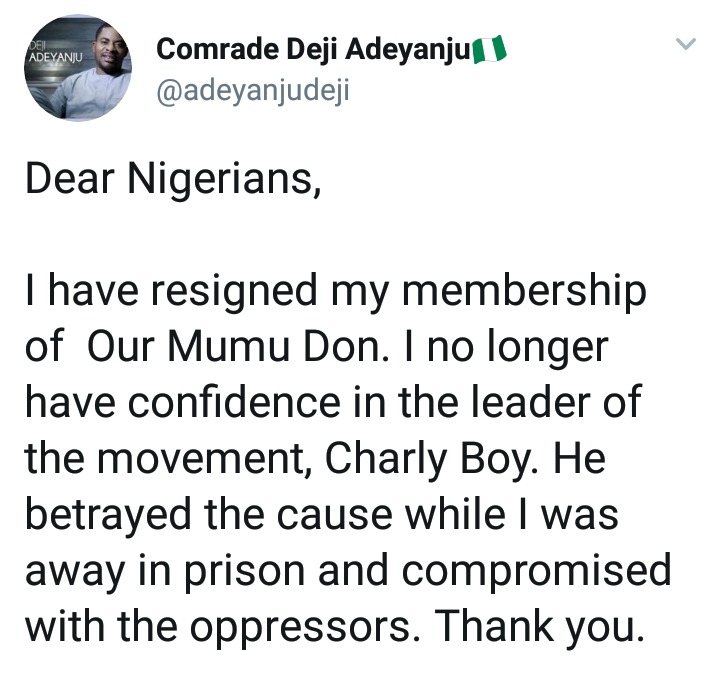 However, when reached for a comment on the development, Charlyboy simply told our reporter, "Story, Stoory, Stoooory", a popular statement made in Nigeria to dispel a story as 'false'.
He declined to make any further comments.