Students of the University of Nigeria, Nsukka (UNN), has drawn the attention of the government as accommodation Crises rages in their institution.
The affected hostel in question includes; Eni Njoku and Alvan Ikoku hostel.
The students living in these hostels said part of their roofs were blown off by wind storm approximately eight months ago and the institution has paid deaf ears to the request they made for renovation through their hostel governors, a situation that has made them to raise the alarm over possible collapse of the hostels now that the rainy season is eminent.
They disclosed that some of the institutions staffs from work department were sent to the hostel to uninstall electrical installations, with a promise of renovation, but to thier  greatest surprise nothing was done.
When newsmen interviewed one of the final year students identified as Valentine Aneke, he narrated their experiences.
"The hall governor said he had written letters to the Vice- Chancellor and the Dean of Students' Affairs for re-roofing of the hostel but since then, nothing has been done. The roof was blown off about eight months ago during our last semester examinations.
"The school should do something on this because UNN is seen as a big university and things like this should not be allowed to deface the school. Alvan Ikoku hostel has the same problem too," Aleke said.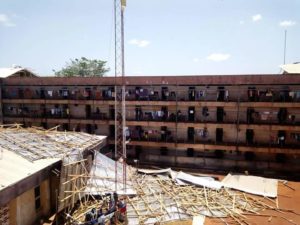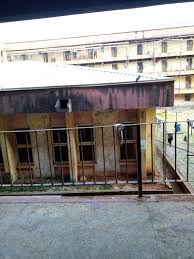 Therefore the above state of the hostels has left students no other option than to rent  accommodations ranging from #140,000 – #160,000 outside campus.
The students of the federal institution has therefore called on the federal government to give consent to the bad state of their hostels.