In what could be tagged as shocking, an unemployed man, a husband and father of two kids, have gotten a lovely response from his wife.
The man, known as Bennito Tsolo, took to his twitter account to voice out his pain of being an unemployed husband whose his wife has taken the full responsibility of the house.
Bennito said, watching his wife do almost everything, including financial aspect is really painful, he pleaded to Nigerians to help him secure a job to enable him take full care of their kids.
"I'm an unemployed husband, my wife is doing almost everything in the house, we've got 2 beautiful daughters. All I need is job to provide for my family. this is too much for me now", Bennito lament.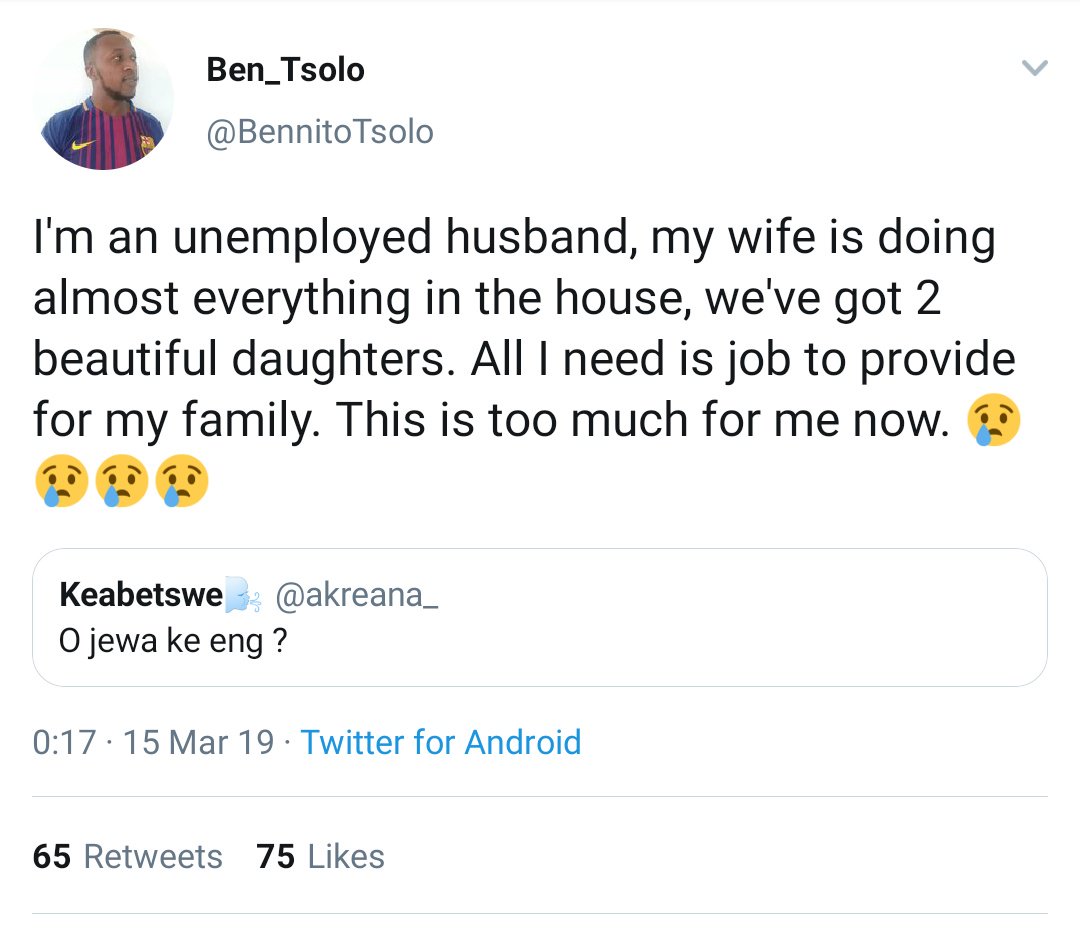 In a swift reaction, the wife simply known as @AssiBaby16, told her husband that she loves him despite being unemployed and she is not complaining but hoping that things will get better.