Nri kingdom is the greatest Kingdom in Igboland and also the seat of power in igboland. It is claimed to be the origin land of Igbos before several migrations.
The Nri Kingdom is a kingdom within the Igbo Area of Nigeria and can be compared with the ancient kingdoms of Mecca and Rome.
The kingdom existed as a sphere of religious and political influence over a third of igboland, ruled and administered by a Priest-King called Eze Nri.
There are five things which you should know about Eze Nri, they are;
1). Eze Nri Is A Spirit: Before assuming the throne of Nri Kingdom, the Eze Nri candidate must die symbolically. When the candidate dies, he will be buried in a shallow grave for three days; his body will be buried, but his head will be left outside the grave.
During that period, he will undergo a transformation; pass through a stage, from human being to spirit, after which he will wake up and his body would be adorned with white chalk (Nzu) and he will shine like a Star.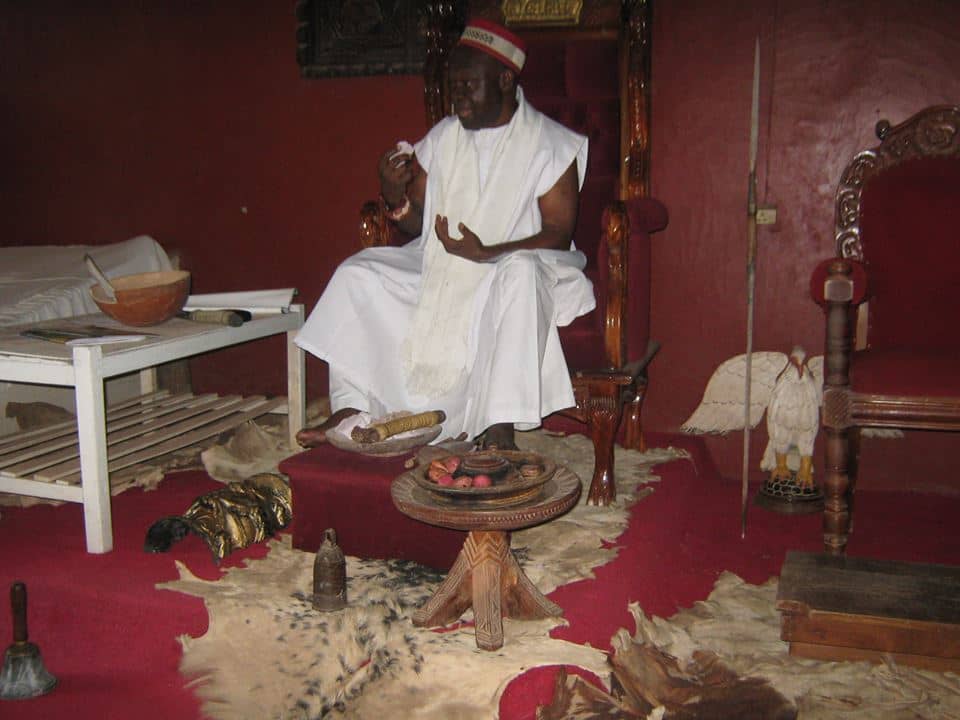 2). Eze Nri Is Not Hereditary: The throne of Nri kingdom is not hereditary like other throne where son takes over after father's death. The throne is rotational among the major sections of the royal village called "Agukwu Nri"
3). Eze Nri Is A Living Dead: During the period of the conferment rituals while Eze Nri is still in the grave, his family will mourn him while the entire village will be on festive mood, eating and dancing every day. After that traditional mourning, he would wake up again, take a new body and become a spirit in form of human.
After taking a new body, the Eze-Nri candidate would go to a confluence river like Ezu River, which is in Agulueri. At that confluence, they employ divers who go down deep into the river to scoop clay, which would be used to mould a pot.
The Eze would drink from it and that pot is called "Udueze". After the Eze has drunk from it, the pot would be seen as a very precious pot because the clay used in moulding it was gotten from the depth of the river.
When the divers go into the river, they would want to test the spiritual powers of the emerging Eze. If the diver does not come out alive from the river, that means you are not a powerful Eze but if the divers comes out with the clay that would be used in moulding the pot, then you are an Eze(King).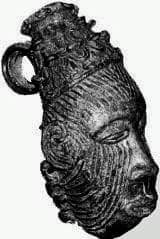 4). Eze Nri Is The King Of All Igboland: An adage in igboland says "Igbo Enweghi Eze(Igbo don't have King)" and it is a wide belief to the igbos. There is no head monarch like Oba of Lagos, Saraduna of Sokoto, Oba of Benin and Emir of Kano in Igboland. Some communities in Igboland don't have traditional rulers till the coming of the colonial masters. There were few Traditional rulers in the land because igbos are Republicans.
A king in Igboland only has authority in his region and it won't surpass his region. Eze Nri is regarded as the King of Igboland because Nri Kingdom is believed to be the Ancestral home of Igbos and the origin of Igbo race, still at that, his powers and authority is limited.
5). Eze Nri Is A Higher Spirit: Eze Nri is a deity of its own, it is a higher spirit, as long as he live and reign as a King, he shall never set his eyes on a masquerade either within his kingdom or outside his kingdom. This is because igbos regard masquerade as spirit.
Eze Nri having died and taken another state is regarded as a higher spirit and therefore cannot see smaller spirits like masquerades. Eze Nri is also forbidden from seeing a corpse. Eze Nri cannot eat or sleep in someone home, and Eze Nri cannot visit people In their home.
His Royal Majesty Eze Obidiegwu Onyensoh(Nri Enwelana) is the current Traditional Ruler And King Of Nri Kingdom.
Written by Okenze Bernard Uzoma, A young lover of Igbo Culture.