"I never knew there is a charge to affect my people", a Nigerian told Actress Eniola Badmus who insisted on charging a man who showed interest in sponsoring her giveaway.
According to reports shared by a Twitter user, the said man had slide into Eniola's inbox on Instagram indicating that he would be sending a sum of N500,000 to the actress in a bid for her to share it to her fans.
The giveaway, according to the man was to help Nigerians who are in need of such gesture especially in this time of coronavirus pandemic.
However, Eniola agreed and told the man to send the money across after he requested her account details and the money was sent according to the screenshot attached.
But the man was surprise when Eniola told him that she will be charging him the sum of N150,000 for sharing the money.
Speechless over the whole drama the Good Nigerian asked him to kindly sent back his money. Check out the screenshot below and Reaction of Nigerians on twitter.
https://twitter.com/bimbo_cash/status/1255489515940188161?s=19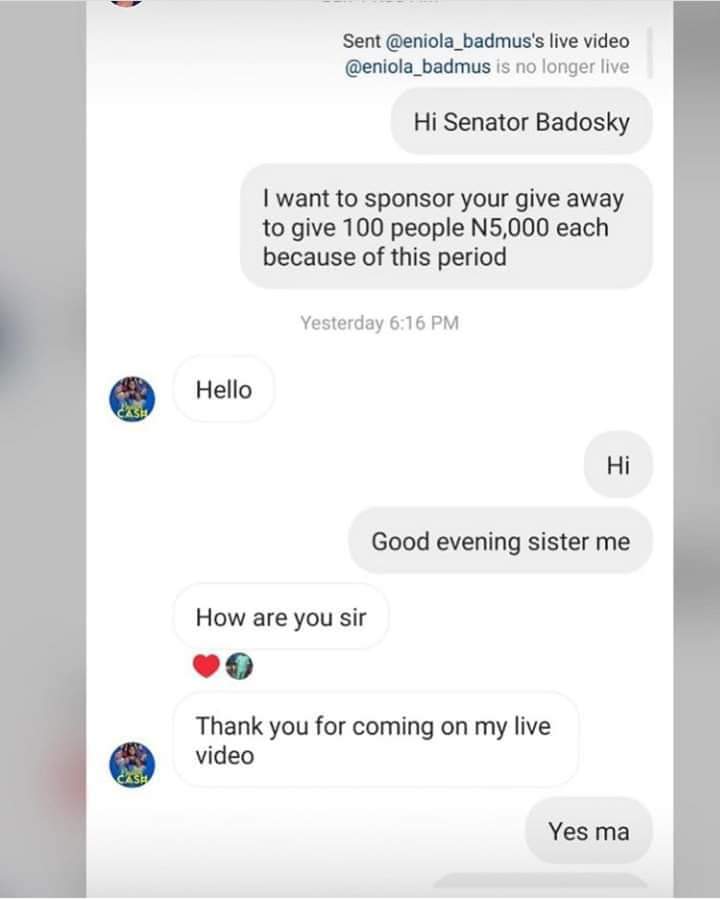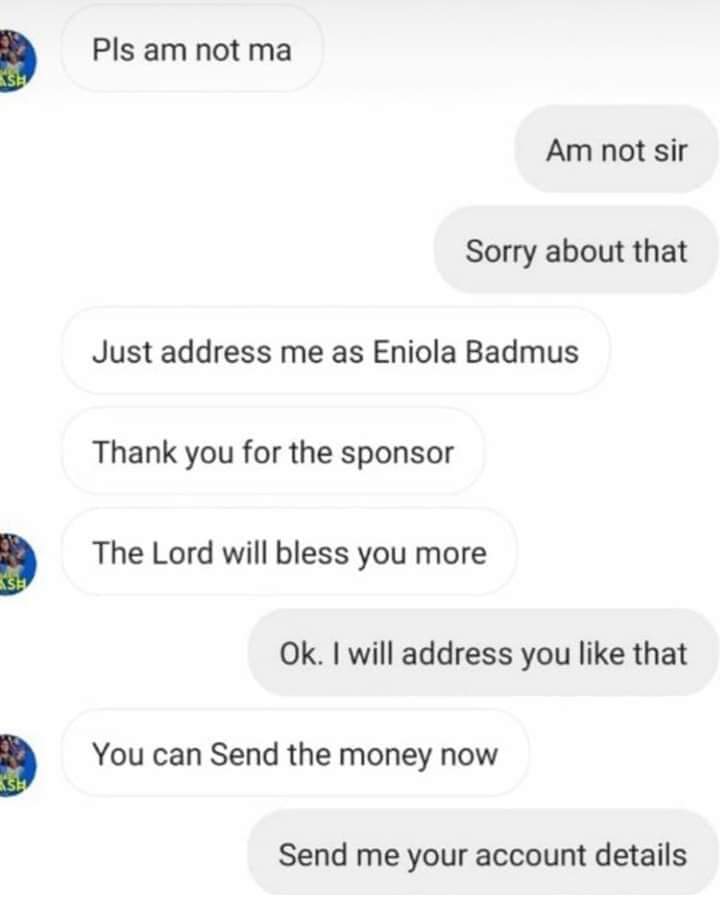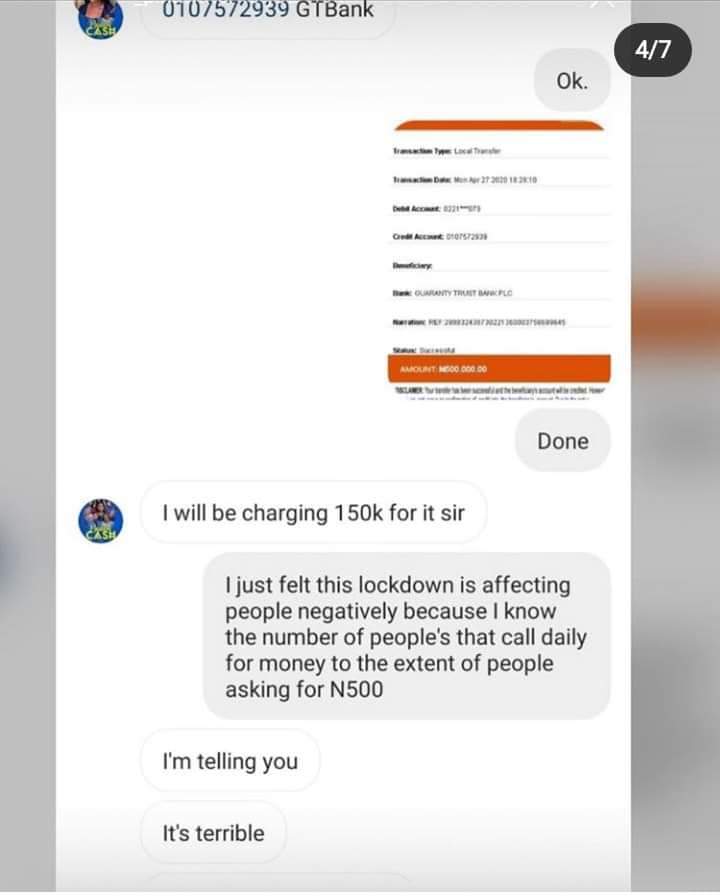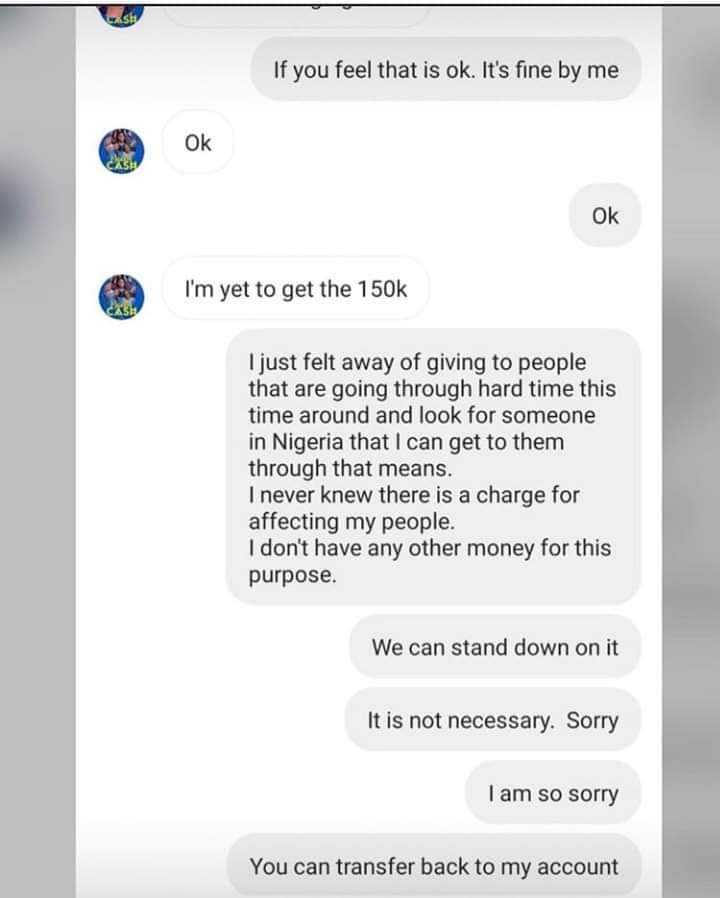 NIGERIANS REACTS
@Chamberlian thinks Eniola is not different from the corrupt government officials.
He said; "She's no different from the corrupt politicians we drag here everyday. Dub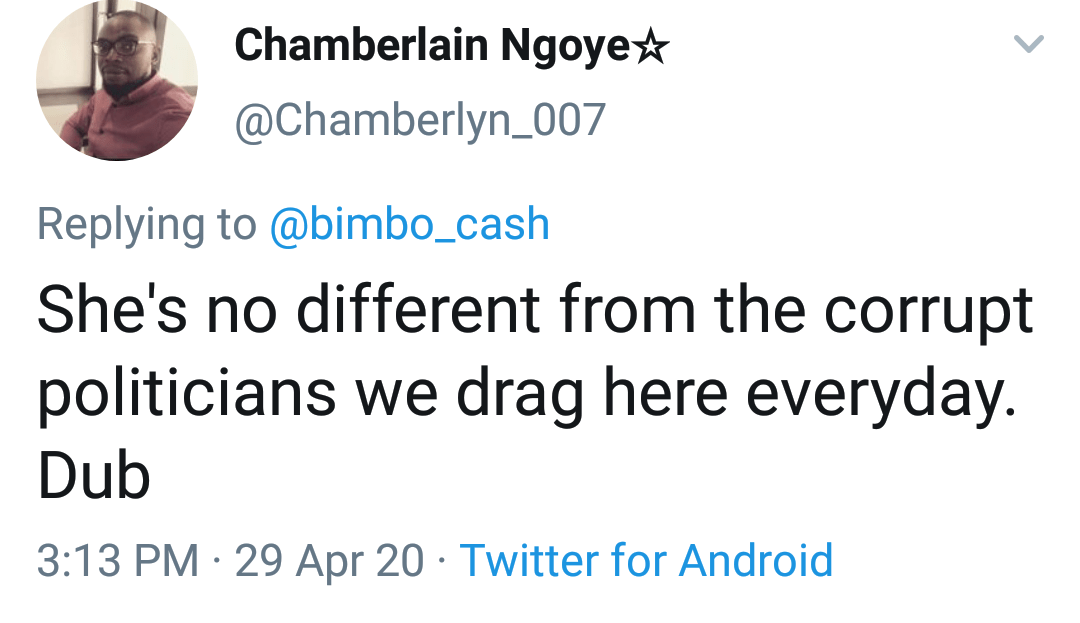 @Raymond wonders why Eniola wants to profit everything including from the suffering of people.
"Wait Eniola Badmus is looking to profit on the sufferings of people.? You want to charge 150k to share 500k on your TL which obviously has a wider reach of followers and also people in need… Mmba she is a demon".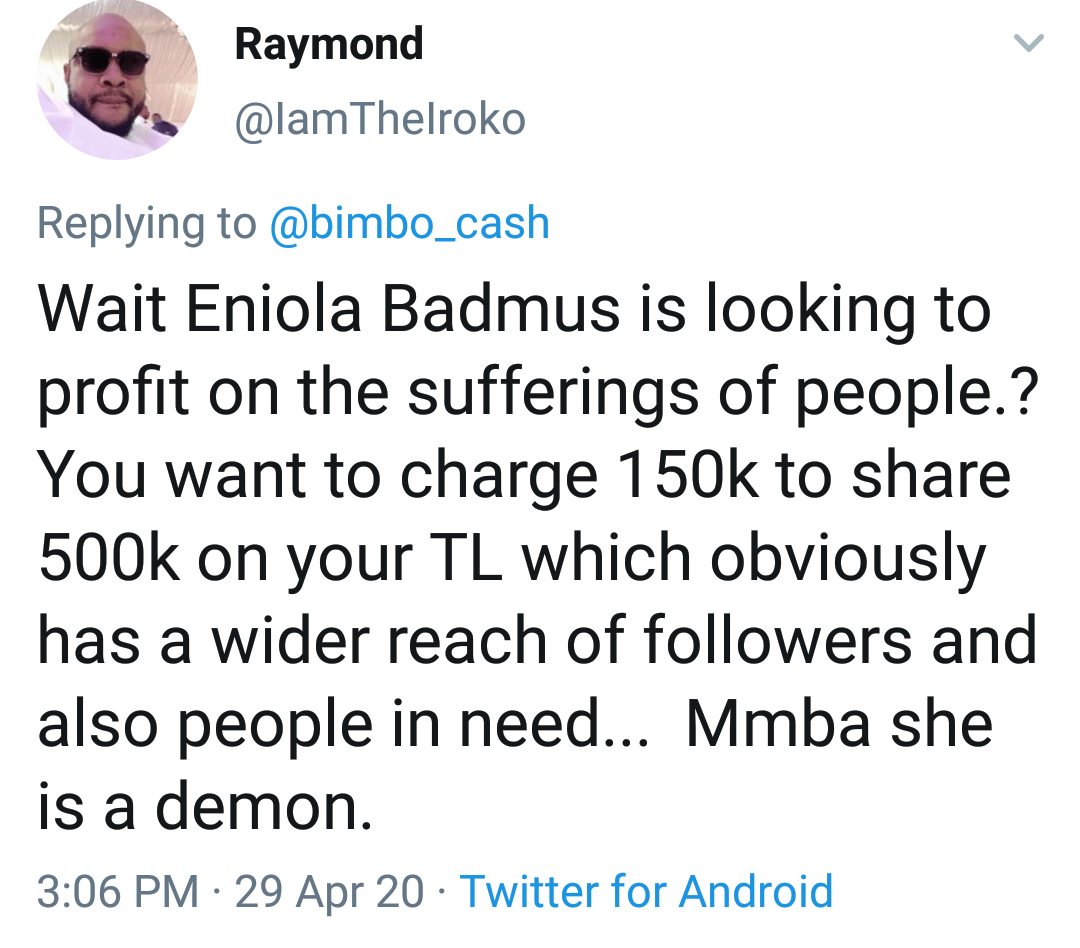 But @A.B.Collins think the news and the screenshot may be doctored.
"How sure are you that it's really her?

"I can easily create an account and use the same dp with her. This is social media where anything is possible ( Truth or Lie ). Someone might be trying to tarnish her image".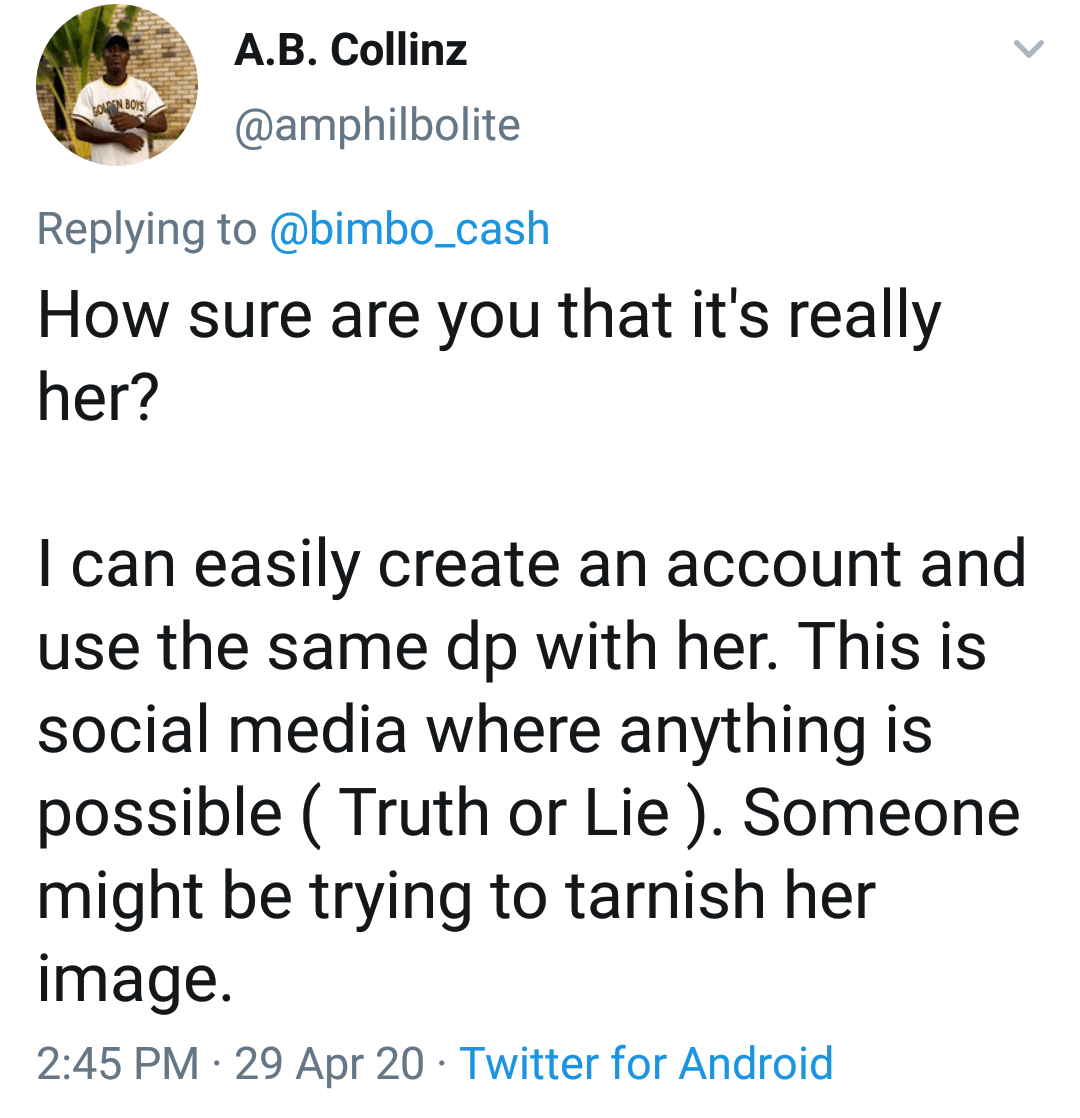 Countering Collins, another user crosschecked the account and it matches Eniola's account details. See the tweet below.
Mad o.. The account number is accurate asf pic.twitter.com/ivIWCvvsVk

— Johhnnnyy (@Giddak20) April 29, 2020