Mr. and Mrs. Ebekue who were recently blessed by God with a set of triplets in Aba, the commercial hub of Abia State, has called for assistance from Abia State government and well-meaning Nigerians.
The Ebekue's who reside at No 58 St. Michael's Road by York Street, Aba said the family could no longer fend for itself due to the harshness of the economy and pleaded with both the Abia State government and we'll meaning Nigerians to come to their aide.
Mr. Pius Ebekue who spoke to Aba City Blog said he has done his best as a man, father and husband to take care of his family, but the burden of handling triplets together with another growing son is weighing him down.
He said he was very appreciative to God Almighty for giving to him what many persons cannot buy with their money, but pleaded with Abia government and Nigerians to help him realize the dream of making those children meet their destinies in life.
Mr. Ebekue who is a tailor said his wife is still observing her one year compulsory National Youth Service in the state before she was delivered of the triplets on January 9, 2019.
In his words, "in the month of January this year, my wife was delivered of triplets. Two handsome boys and a very beautiful and lovely girl.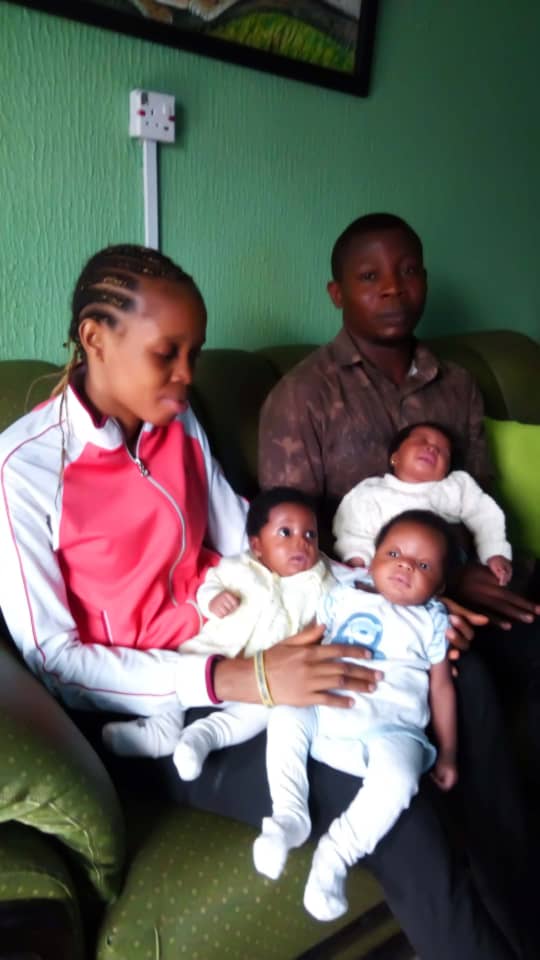 "God has been helping us to take care of them since their birth, but presently the situation of things have made their upkeep very difficult for us.
"Their feeding and every other thing involved in taking care of new born babies fall on my shoulder and it is weighing me deep down. It has been very challenging for me.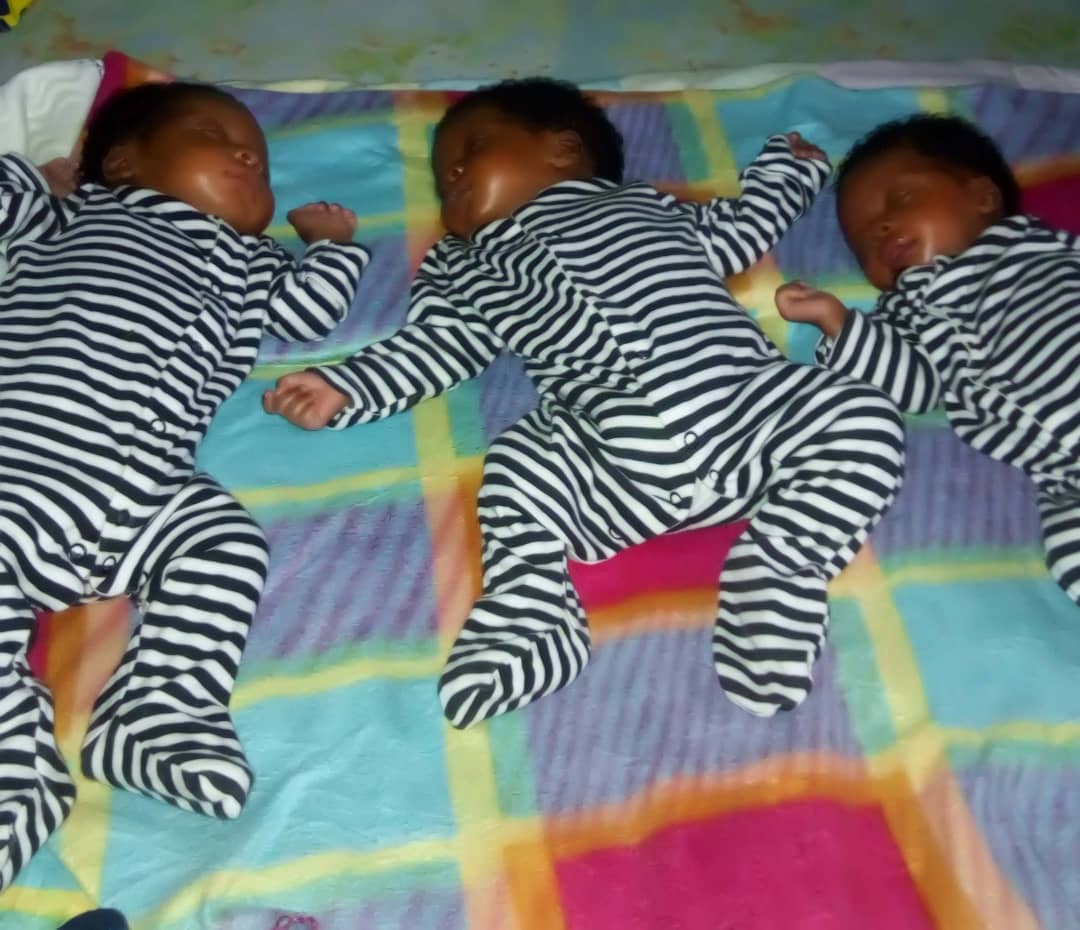 "Not that I don't love the gifts God has blessed me with. I love these children with the whole of my hearts and I want them to prosper and meet their aims in life.
"I want them to have beyond the basic necessities of life so that the blessings they brought to my household will not be misinterpreted for a curse.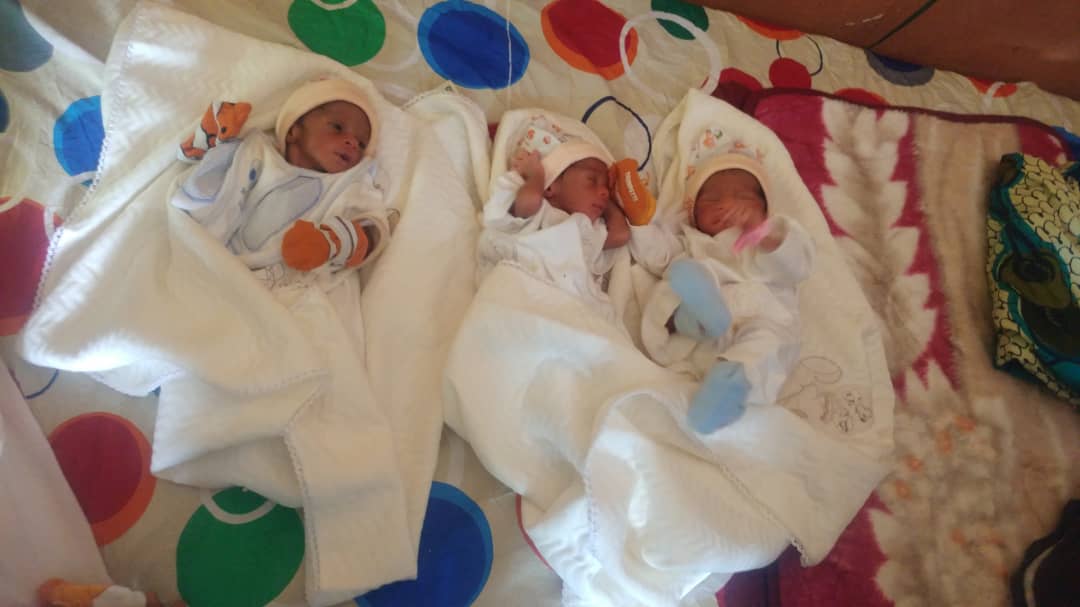 "See how lovely they're and you'll know why it pains me to see them lack anything. Children are blessings from God and I am pleading with everyone out there to come to my aid.
"Yes, some may say it's my burden, I know and cannot dispute that fact, but heavenly father knows that I've done what every responsible father should do.
"Taking care of one is normal, but not easy, taking care of two is definitely not a bed of roses, but catering for three is a huge burden.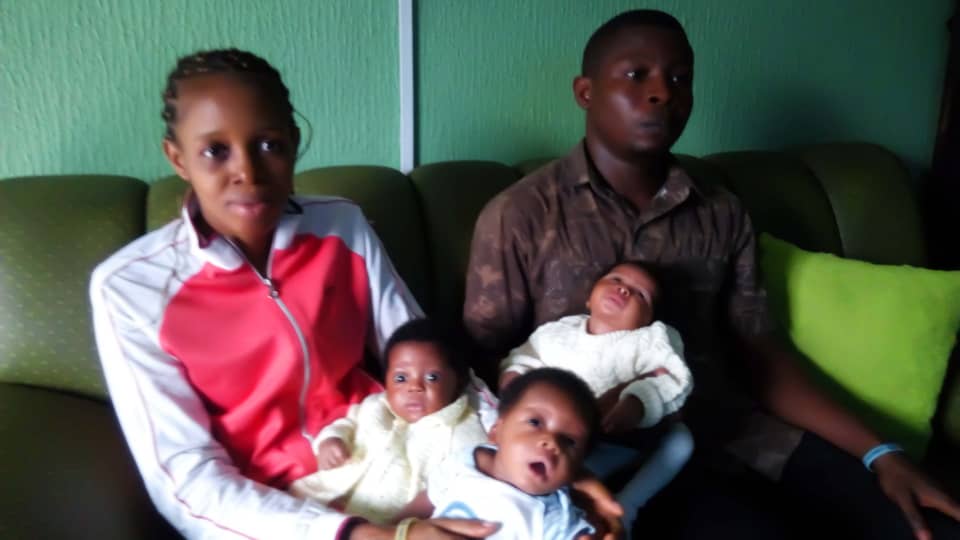 "I plead with the state government and well meaning Nigerians to come and help us take care of these blessed, young Nigerians with brighter future. Honestly, I cannot do this alone. I don't want to lose any of these lovely gifts from God."
Also speaking, Mrs. Pius Ebekue said that since 9th January, 2019 that she had remained grateful to God for giving to her what ordinarily no one believed she can have.
She added that taking care of the children have been very difficult. She acknowledged that her husband has done what any reasonable father and responsible husband should do.
Mrs. Ebekue pleaded with God to touch the hearts of every Nigerian who hear her story to come to the aid of her family as the children may actually turn out to be among those that will make the nation better.