Former Governor of Abia State and Abia-North Senatorial candidate Dr. Orji Uzor Kalu on Saturday made an unannounced visit to the Federal Medical Centre Umuahia.
The arrival of Dr. Kalu to the Federal Medical Centre ignited an atmosphere of joy as the people most especially the patients expressed happiness on sighting the former Governor.
Dr. Kalu arrived the hospital with his convoy as early as about 9am alighted and headed straight to the office of the Chief Medical Director and after about 30 minutes he was accompanied by Dr Iheanacho a consultant nuerologist and proceeded to the neurology section of the hospital for some medical examination which lasted for over an hour. All efforts to ascertain the kind of examination that was carried out on him proved abortive.
Within a short while of his arrival  the entire hospital premises was engulfed with chants  of "APC !!! Every where you go!!! .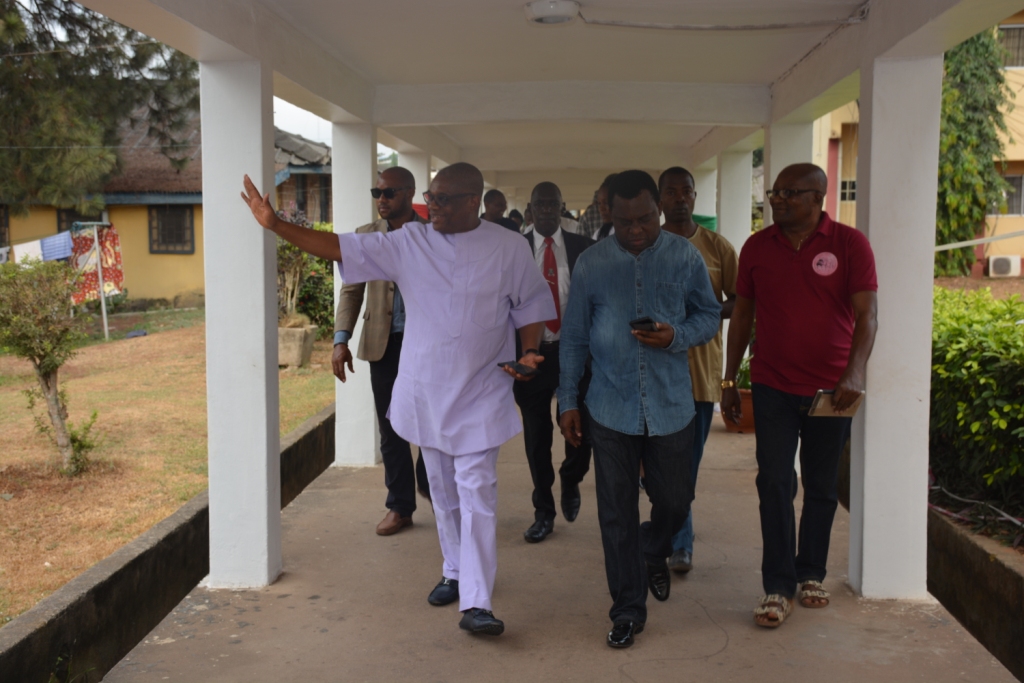 The hosptial patients were not excluded as they poured out from their various wards with chants of "OUK come and change Abia, we are suffering". The hospitals security had a hard task controlling the crowd as they kept increasing in number obstructing the hospital activities.
The highpoint of the visit was when Dr. Kalu made straight to see some of the patients in their various wards. He took time to pray with them for their speedy recoveries  and shared words of comfort.
He also inquired for the medical expenses of some of the patients and to their amazement  assisted them in settling their expenses
A burn patient Mrs. Grace Onwuka expressing her joy speaking on behalf of other patients  thanked Dr. Kalu for coming to her aid.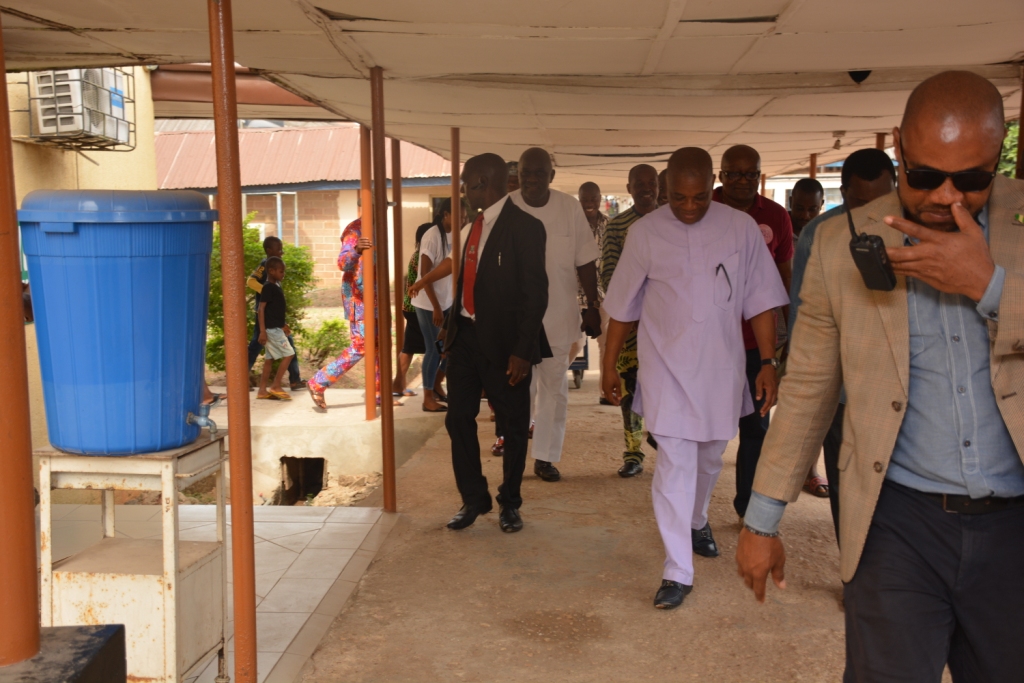 She said: "Words are not enough to thank Dr. Orji Uzor Kalu God has used him to answer my prayers.   I was almost loosing hope on where to source for the money to pay for my treatment not until Dr. Kalu arrived today and paid for my bills.
"I am very grateful to him I may God continue to bless and protect him . This is beyond politics because he usually comes here to visit us. We shall vote and  support him for Senate because he is truly a man of the people".