Governor Okezie Ikpeazu of Abia State has set out dates for ward to ward campaign for the forthcoming governorship election in the state.
Dr. Ikpeazu, the incumbent governor of Abia State is seeking for re-election after completing his 4-year tenure. His rival contenders in the coming election are the candidates of All Progressive Congress, APC, Dr. Uche Sampson Ogah and Dr. Alex Otti of All Progressive Grand Alliance, APGA.
Elected under the platform of Peoples Democratic Party, PDP, Mr. Ikpeazu has released a schedule for the campaign over his re-election bid.
Check out the schedule below…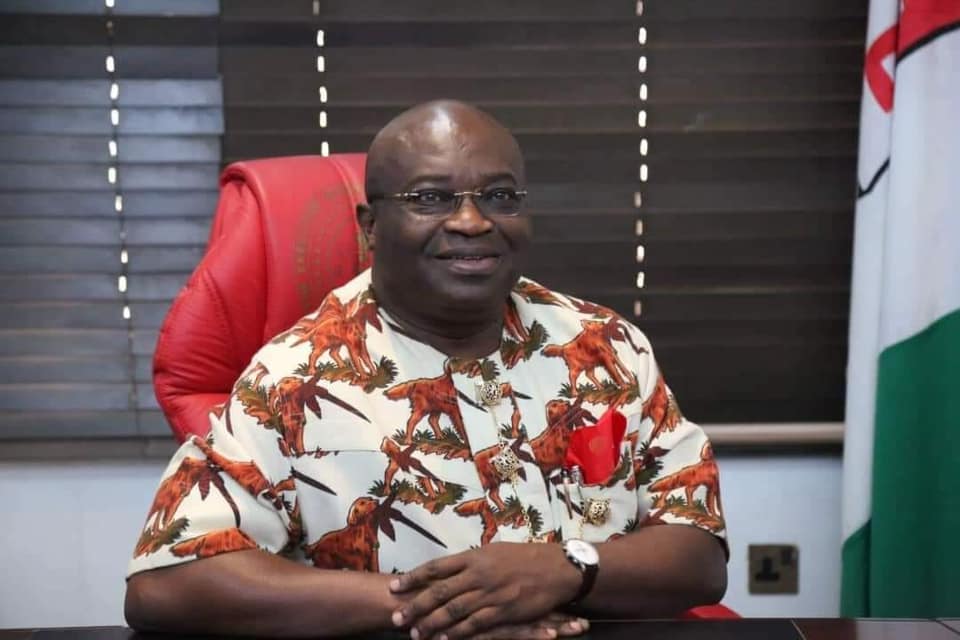 The schedule is as follows :
1. South East PDP Zonal Rally at Owerri Imo State.
Tuesday , January 22nd, 2019
2. Arochukwu LGA
Wednesday, January 23rd, 2019
3. Isuikwuato LGA
Thursday, January 24th, 2019
4. Ikwuano LGA
Friday, January 25th, 2019
5. Ugwunagbo LGA
Saturday, January 26th, 2019
6. Bende LGA
Monday, January 28th, 2019
7. Isiala Ngwa North LGA
Tuesday, January 29th, 2019
8. Umunneochi LGA
Wednesday, January 30th, 2019
9. Umuahia North LGA
Thursday, January 31st, 2019
10. Umuahia South LGA
Friday, February 1st, 2019
11. Presidential Rally/ Visit of PDP Presidential Candidate
Saturday, February 2nd, 2019
12. Osisioma Ngwa LGA
Monday, February 4th, 2019
13. Ohafia LGA
Tuesday, February 5th, 2019
14. Isiala Ngwa South LGA
Wednesday, February 6th, 2019
15. Aba South LGA
Thursday, February 7th, 2019
16. Ukwa West LGA
Friday, February 8th, 2019
17. Aba North LGA
Monday, February 11th, 2019
18. Ukwa East LGA
Tuesday, February 12th, 2019
19. Obingwa LGA
Wednesday, February 13th, 2019
20. State Rally/Grand Finale at Umuahia
Thursday, February 14th, 2019
Time is 10am on each day.
Meanwhile, the governorship election, according to INEC will be held on 2nd March, 2019., after presidential which will also be held on 16th February, 2019.