The All Progressive Grand Alliance, APGA, loyalist and the supporters of the incumbent House of Representatives member, Mr. Ossy Prestige, has taken to the streets of Aba to protest the non-declaration of the February 23rd, National Assembly election by the INEC, which they claimed their candidate won.
The protesters who besieged some streets in Aba, paraded a banner and placards with inscription that Prestige won the election with over 5000 votes against his opponents.
According to AFN, the peaceful protest which started in Aba, ended up at INEC headquarters in Umuahia.
Responding to journalist, one of the protesters informed the general public that INEC has refused to announce the result of the elections that was successfully conducted by them in their federal constituency.
He stated clearly in his statement that the results of the Aba North/South Federal House of Representative election which was won by Honorable Prestige Ossy has not been declared.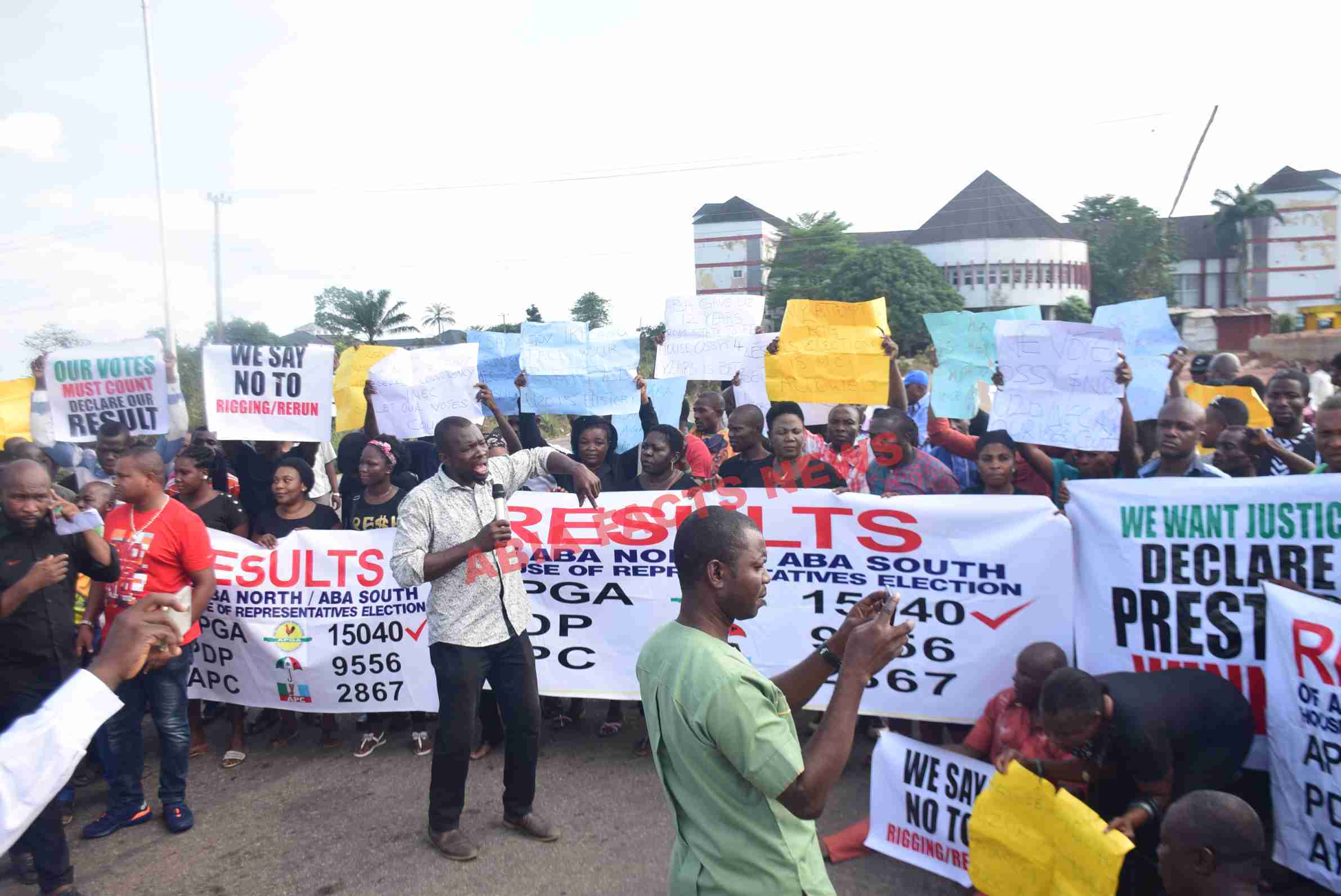 The unannounced results made available showed that, Hon. Ossy Prestige of the All Progressive Grand Alliance (APGA) party won with 15,040 votes against the 9,556 votes of the Peoples Democratic Party and 2,867 votes of the All Progressive Congress.
The protesters called on INEC to announce the results to avoid any form of violence arising from the tension the non-declaration is creating in Aba North and South at the moment.