A group with interest in reading and quality library facilities, the Aba Book Club, has called on the Abia State government and well meaning individuals to save students in the city from poor reading culture.
The group who took to the streets on Monday, with placards which read; 'a city without library has no future', 'I discovered myself at the library', 'Many bright ideas were birthed in the library.
Others write ups on the placards includes, 'The library is a temple of learning, and 'Everything you need for better future and success has already been written all you need is to visit a library.
Addressing journalists at NUJ secretariat in Aba, the curator of the Aba Book Club, Mr. Osondu Samuel Mbonu, said the march became necessary because keeping mute has made mockery educational system through total neglect of the library.
Mbonu decried the dilapidated state of the Aba Public Library which he said is not fit to be called a library.
"We've realized that the city of Aba is underserved when it comes to sourcing literary materials. An average student in Aba cannot source free or affordable educational resources easily.
"This is why we have taken to the streets to create this awareness to whom it may concern to come to the aide of people here.
"We are calling on everybody not just the government to react to this situation .Aba is our city. The only library in Aba today has no roof, has no windows, and doors even the books there are totally outdated.
"Any person who wants to assess resources cannot go there. That's why we are creating this awareness for every hand to be on deck and save this city from educational backwardness'" he said.
Also speaking, Prince Nnanna Daniels, said he cannot longer stand the embarrassing remarks people outside the city make towards him whenever he talks about reading and library in Aba.
"When we talk about reading when people see where we are based they mock us and ask if we have a library. They go ahead to mock us and ask if we expect traders in Ariaria, Eke-Oha and Ahia-Ohuru markets to be visiting the library.
"These remarks pain me because people out there don't know that we have literary minded people here and this city has produced a lot of great personalities. We want to open a different page about Aba.
"This place is not just about buying and selling, it's an industrial area with industrious individuals who can still pass their knowledge to others through books.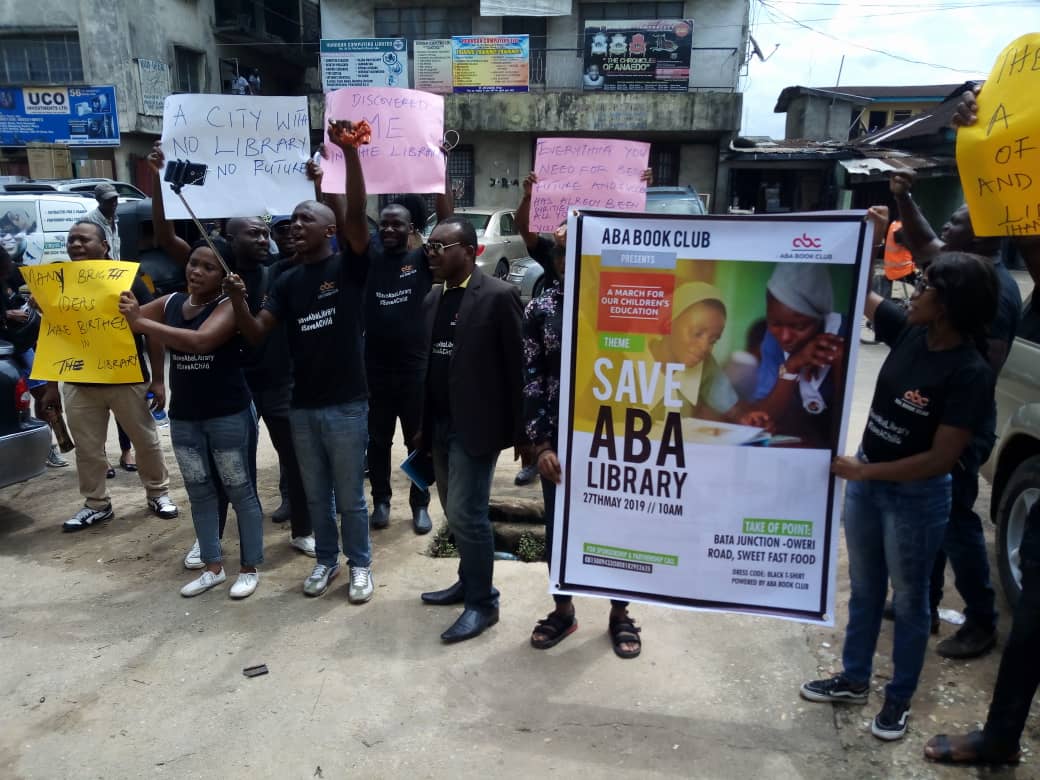 "Going to the library can help an Aba child to improve better. We plead with everyone to please wake up and do something about this."
Also adding his voice, a surgeon at the Abia State University Teaching Hospital (ABSUTH), Aba, Dr. Ugo Emordi, said he became a doctor because he was able to use the old public library that was existing in Aba then to score high in his JAMB exam.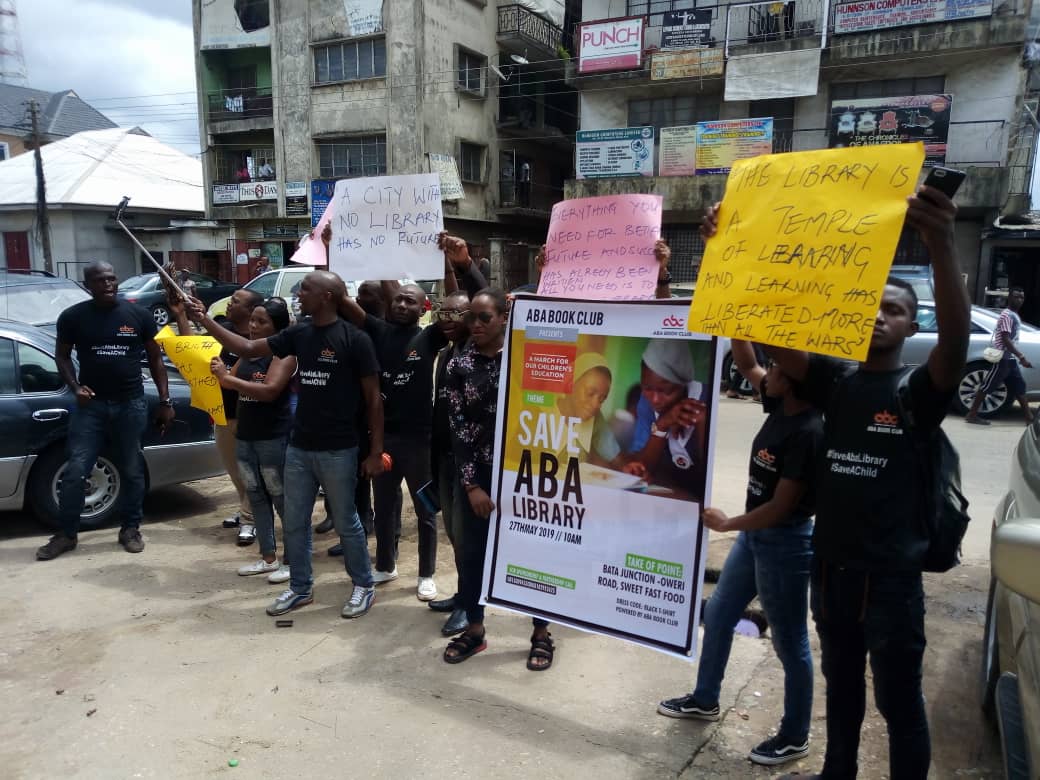 Emordi lamented that such facilities that made him have suddenly become dilapidated making it impossible for students to benefit as he did.
"It saddening that today, students who are aiming to study Medical course in Aba hardly make above 200 marks. The reason is simply, they don't have information on their head. There's is no library again.
"When I was at Eziama High School, I benefited. What we produce today are empty brains and this is why we must save our children from this academic disease called illiteracy."