Davido Music Worldwide (DMW) record label boss, David Adeleke popularly known as Davido, has taken to social media to announce that he had bought a brand new car for his personal assistant Lati Biola.
On his official Instagram page, he shared Photos and video of the Mercedes Maybach.
He wrote:
U've been looking after me since I was 13 !!! Your probably the only one that I know would do the same if we switched positions !! LOVE YOU MY BROTHER ! MY BACK BONE!! ENJOY THIS SMALL GIFT! @lt_ddon …… NAH ME PICK LATI CALL LAS LAS 🤗😫
Lati Biola had also appreciated OBO, for the luxurious gift. He also, took to Instagram to thank him (Davido).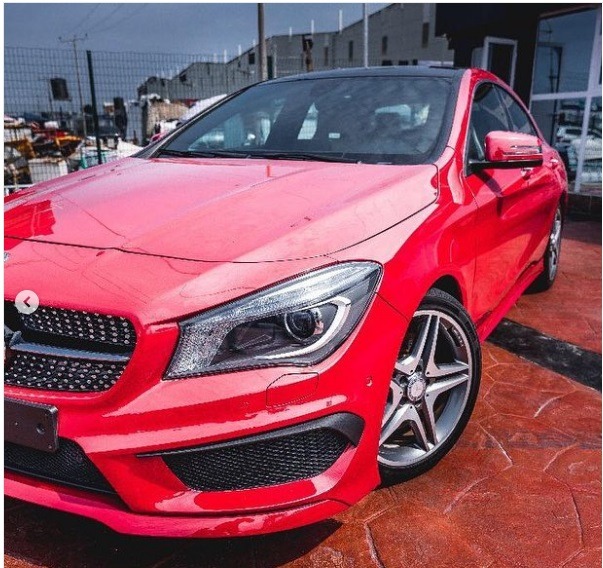 He wrote:
I have known you since you were 10years old , that was when I lost both my parents . You are always there for me like a brother and you have never turned your back against me, I know God would continue to bless you and your family .
I pray for everyone that your "destiny helper would look for you even tho they are far from you , God would bring them close to you" DAVID ADELEKE aka DAVIDO is an ANGEL and a KING not just an artist.
I pray people like this live long in good heath and prosperity. and I Thank GOD for your INCOMING blessing that the world would soon know about. Luh you bro @davidoofficial
How much is Mercedes Maybach?
According to Businessinsider.com, Mercedes have not yet announced pricing for the 2019 Maybach. However, the 2018 Maybach S560 starts $168,600 while the 2018 Maybach S650 starts at $198,700
Converting the price of $170,000 to Nigerian Naira, it's =N61030000.00 (sixty-one million thirty thousand naira only)