There is an ongoing debate that a NETFLIX drama titled "My Secret Terrius" predicted the coronavirus pandemic in 2018.
"My Secret Terrius" is a 2018 South Korean television series.
It aired from September to November 2018 on channel MBC and finally came on Netflix.
The movie follows the story of a woman named Go Ae-rin who loses her husband and then discovers he was part of a huge conspiracy.
The show was filmed in South Korea and Poland. The first episode is said to have taken place in June 2018 so filming for the 32 episodes would have occurred after this.
However, Fans are linking the programme to the current Coronavirus pandemic because of episode 10 of the movie.
A scene in the movie precisely at the episode 10, starting from the 53 minute, describes how a coronavirus has been mutated by terrorists to be used as a weapon, leaving doctors desperate to find a cure.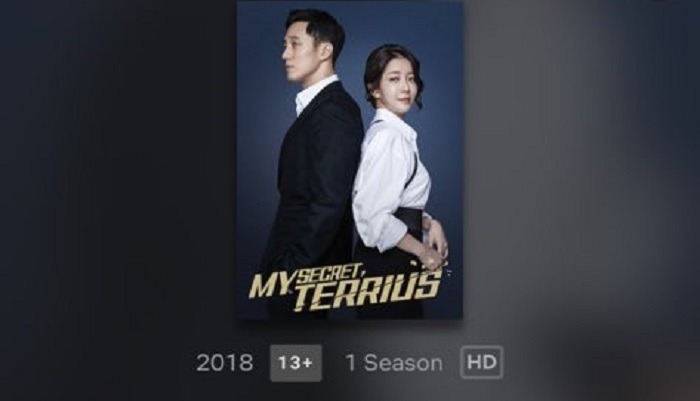 There are several different types of coronavirus, including one that led to the MERS outbreak in 2015 and the most recent one, which causes the disease Covid-19.
While the debate was ongoing on social media, a twitter user, @Ravinder536R sharing the video, has the thought that the movie might be connected to the pandemic.
"Now this scene from Korean web series which raises lot of questions and now am hearing that this particular scene has been deleted from Netflix

"There seems to be bigger conspiracy involved..China will do anything to become economic superpower in the world," he wrote on twitter as he shared the clip from the movie while responding to a tweet by @Imamofpeace
In the video, a character compares the fictional virus to MERS, saying:
"Someone tweaked it to increase the mortality rate to 90%.

"What's more serious," she adds, "is that the coronavirus has an incubation period of two to 14 days.

"The virus was manipulated to attack the lungs directly within just five minutes of being exposed."
She goes on to describe how there's no cure for the disease.
Later on in the episode, schoolchildren are taught how to wash their hands properly to avoid the spread of the virus.
Meanwhile, other users reacted differently, check below screenshots of some twitter users. And also, what they think about the movie.



WATCH THE VIDEO BELOW: – Credit: Netflix