The proscribed Abia State Amalgamated Tricycle Association (ASATOA) is currently battling with the leadership of ATRIWA and TOAN on who will rule Aba, the commercial city of Abia State.
Aba Tricycle Riders Integrated Welfare Association (ATRIWA) and Tricycle Owners Association of Nigeria (TOAN) who were recently created after the proscription of ASATOA following many negative reports associated with the former, have sent an SOS (Save Our Soul) message to the governor, Okezie Ikpeazu.
In the message, signed by St. Moses Ogbonna for ATRIWA and Ekeleme for TOAN called on Governor Ikpeazu to, as matter of urgency intervene over the leadership tussle to stop what he tagged as "Looming Crisis in the Association".
According to Mr. Moses, the chairman of the proscribed ASATOA, Mr. Eugene Eze Job, and his boys are parading themselves as the rightful Tricycle Association in Aba, intimidating Tricycle operators. "When the Tricycle riders challenge them, they over power them, beat and maim them. If you invite the police, Eugene will use money and secure their release", Mr. Moses said.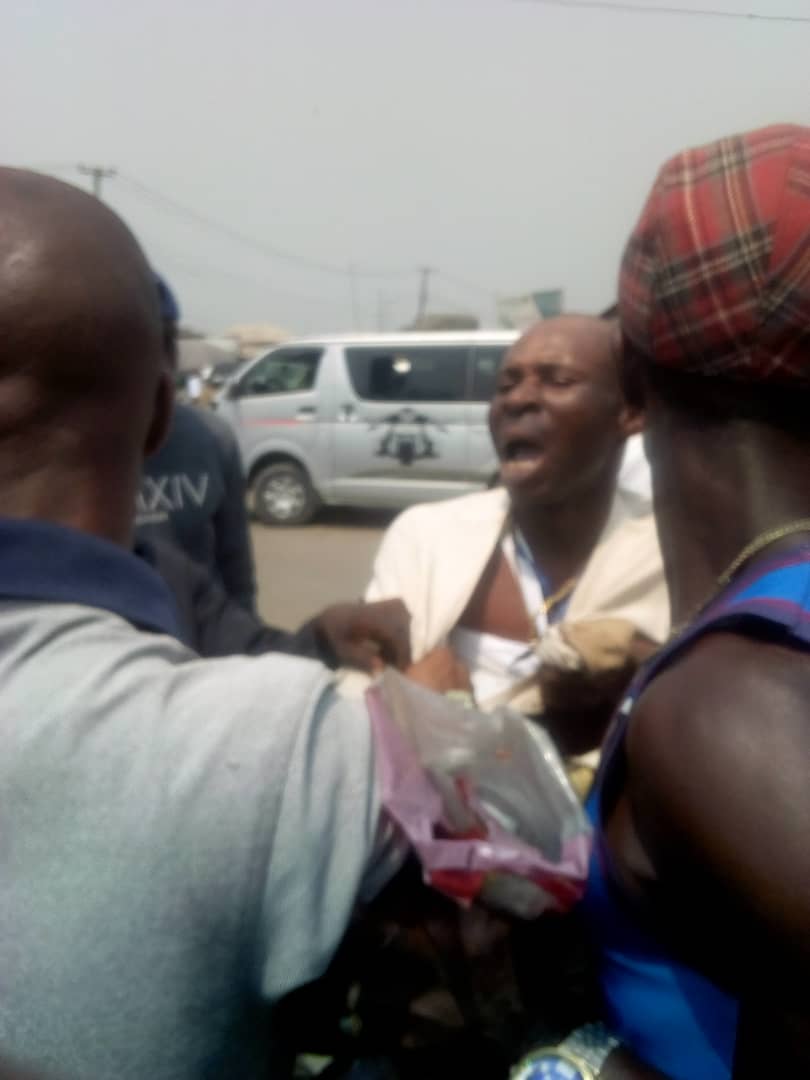 Below is the full message sent to ABACITYBLOG
We the leadership of ATRIWA and TOAN are constrained to write this SOS to you believing that you will act to save the impending crisis that looms in Abia State over the government policy on tricycle and which one man called Eugene Eze Job and his SATOA has vowed will never stand.

It Will be recalled that the Abia State Government announced the Creation of 3 tricycle associations and warned that any tricycle union that attacks the other Will be proscribed. The 3 associations are ATRIWA, TOAN and ASATOA which was proscribed and later recognised as SATOA.

The government directed that the 3 associations register with the ministry of transport with N300,000, ATRIWA and TOAN did but SATOA refused. The 3 associations were invited for a meeting at the Deputy Governors' office for an inaugural briefing, ATRIWA and TOAN went but SATOA did not come.

The government directed that the 3 unions paint their tricycle according to the colour approved for their Union, ATRIWA and TOAN obeyed but up till now SATOA refused. The government directed that all the tricycle riders be captured and  database generated for government to control their IGR.

At the meeting with both the BIR consultants, ministry of transport the 3 tricycle associations which was attended by ATRIWA and TOAN it was agreed that for effective control and reliable result, the consultants will send their resource persons to the offices of the three unions at Umuahia and Aba and unique numbers be ascribed to the tricycle riders in each union.

The issue of ownership of loading pits arose and it was agreed that no association owns the pit. ATRIWA in obeyed and not only provided a vast space for the exercise but bought generator for use. In addition ATRIWA bought painting machine to reduce cost for the keke people.

TOAN also provided a place for both painting and capturing. Eugene's SATOA refused to either paint or capture insists that he determines what the government does and that usu enweghi onu. 

He instead went round Aba to tell tricycle riders that the yellow color in Aba is for SATOA and that no one should paint and when the capturing resource persons went to their office, he drove them away. 

Before now registration of keke in A SATOA was N18000 but we reduced it to N2000. Painting in SATO at Umuahia was N12000 under the regime of SATOA but we brought it down to N7000. It is now disheartening that up till now SATOA has refused to comply with government directives.

We were invited by the Chief of Staff to the Governor to sign a code of conduct but up till now SATOA has refused to sign thereby delay the release to us as a binding document. We were invited by the DSS Umuahia and a resolution was made for good conduct.

DSS told Eugene that reports from their investigation shows he is the cause of problems in Aba and warned us to be of good behavior. Since then we ATRIWA and TOAN members have known no peace.

SATOA taskforce now go from bus top to bus top first prevent ATRWA and TOAN members from loading claiming that the loading pits belong to them and now they carry paint to the loading pits and any Tricycle that is captured and carries ATRIWA or TOAN, the taskforce will impound the tricycle, wipe off the name and forcefully write SATOA.

The implication is that while the tricycle bears SATOA, the numbers will be either TOAN or ATRIWA. When the Tricycle riders challenge them, they over power them, beat and maim them. If you invite the police, Eugene will use money and secure their release.

Eugine has intimidated our members boasting that he has been promised by government that should there be any riot, our unions will be banned therefore he has embarked on this provocative act to force us to react.

We have complained severally and it appears that we are set up for his agenda. We call on the government therefore to call Eugene Eze Job and his SATOA taskforce to order to allow peace to reign.

We will want him to be held responsible should there be any breakdown of law and order. Just this evening he Eugene Eze Job called St Moses Ogbonna and threatened to kill me within 10 minutes if I should tell him where I am. Ghuru ghuru nji akpo anya. 

We rest under the protection of the Lord but we will be happy if the government will step in and stop the looming crisis. Signed St. Moses Ogbonna for ATRIWA and Ekeleme for TOAN
---
Want to own a Website? Register Your Domain Below for Cheap Price
---
---
---
Got A News, Press Release or Sponsored Publication? Send It To Us Via Email: Info@abacityblog.com
---