It's no longer a news that celebrities, especially the males are having babies out of wedlock.
The act, which, in the earlier 60's allegedly referred as a taboo is currently trending especially now both parties who took part in it are been tagged as "Baby Daddy and Baby Mama".
To follow the trend, Speed Darlington aka (Scorpion King, Akpi) has offered a Nigerian girl Two Million Naira (N2,000,000) to become his baby mother.
According to Darlington, the girl he approached on social media seems to be a good girl, brought up from a good home, hence, he wants her to be the mother of his child BUT strictly out of wedlock, or we can call it business.
Akpi also promised to take full care of the baby.
But in a swift response, the girl turned down his proposal, citing that she can't be part of such, while advising the Nigerian/American based artiste to look elsewhere.
Below is the screenshot shared by the artiste. With a caption that the girl he approached was an Igbo girl.
Check out the photo below.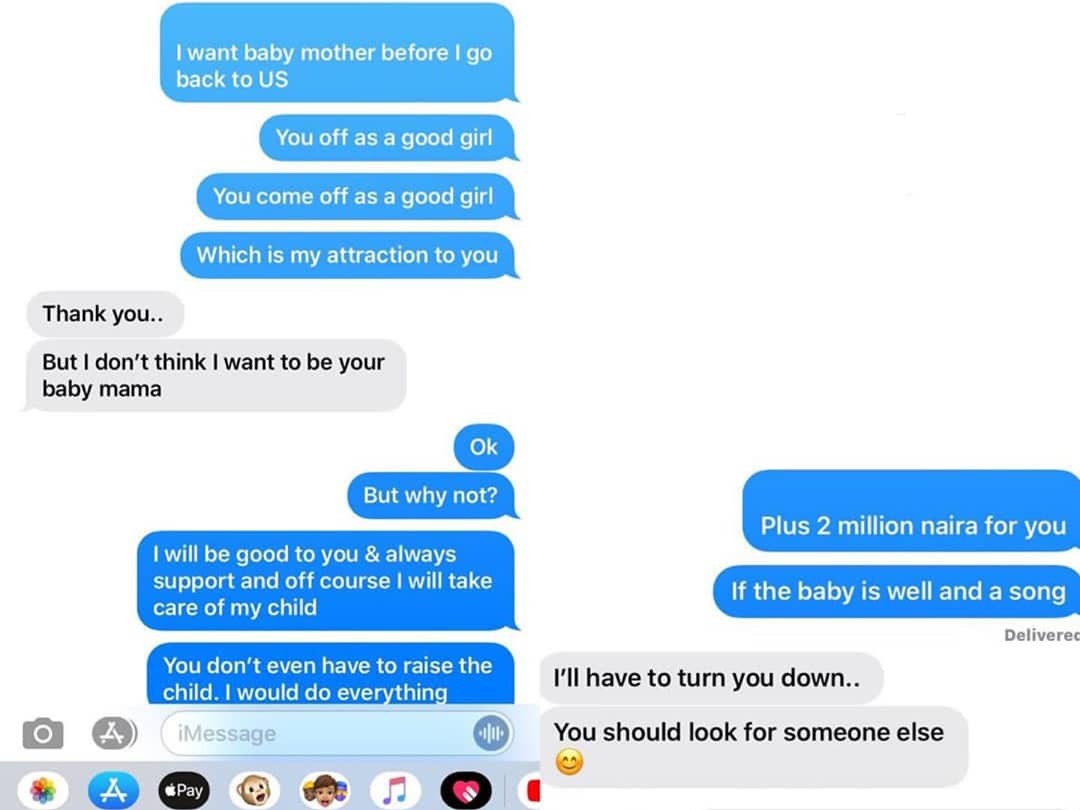 That above is the screenshot, what do you all think about this?
Is it a good approach?
---
---
Got A News, Press Release or Sponsored Publication? Send It To Us Via Email: Info@abacityblog.com
---