LuxuryCity Records has threw a challenge to fans of Music Record giant and its signed artistes to win a N100k.
The challenge is simple, what expected to win is by recording yourself miming a song title; "Anything". A combo done by Uch_Bars and FlexyW – which will be dropping today.
The new recently signed artistes under LuxuryCity Music "Uch Bars and FlexyW" has been working on this combo produced by Donseth Beats.
"AnyThing", is coming with a full expectation and a watch out for the newly signed artistes.
---
DON'T MISS THIS: FireBoy To Storm Aba As LuxuryCity Records Set To Officially Unveil Signed Artistes
---
According to the CEO of LuxuryCity Records, Rt. Hon. Cosmos Ndukwe, the duo will be serving us with what he described as #Aba4DWorld.
Watch out this space for download…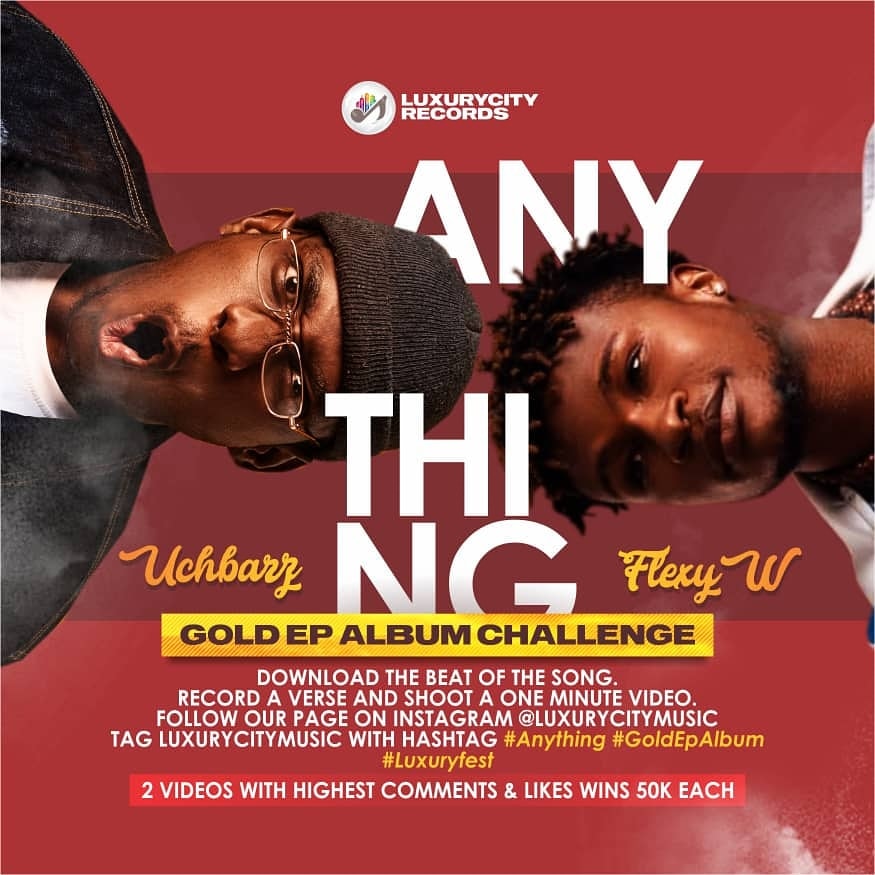 Meanwhile, to win the 100k, download the music when it drops, make a video of yourself miming the song, post it on Instagram, tag @LuxuryCityMusic – Also, hashtag – #luxuryfest #Anything #GoldEpAlbum.
Now, the floor is open… Goodluck.
---
---
Got A News, Press Release or Sponsored Publication? Send It To Us Via Email: Info@abacityblog.com
---