Governor Okezie Ikpeazu has assured that his administration will support every genuine support from development partners and institutions towards developing the Abia economy.
The Governor said this today while receiving a team from Google who are in the State for the official commencement of the GOOGLE SME COMMUNITY LAUNCH which is a platform that provides Google ICT backbone to support small businesses, giving them global visibility through free internet support facilities.
So far, Google has provided free training for 150 youths in the State. These youths are now Google Certified Internet Programmers who would now be deployed to different business clusters in Aba to train small business owners on the use of digital platforms to expand the scope of their businesses.
Google will also set up 20 Google based internet platforms in Aba at strategic locations to provide free internet services to business clusters.
This is part of the global commitment of Google to the growth and development of SMEs across the world. Google selected two countries in Africa – Nigeria and Kenya for the pilot project and then in Nigeria, they selected three cities- Aba, Lagos and Kaduna for the program.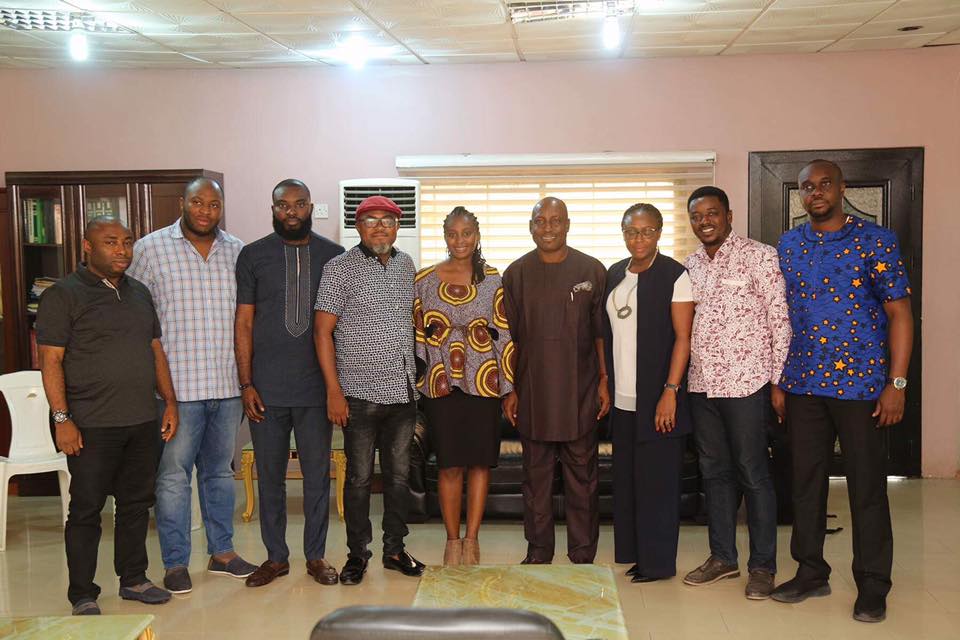 According to the Leader of the delegation, Seember Nyager, who is Google's Africa Lead, Public Policy and Government Affairs, Aba was selected because the Governor of Abia State, Dr. Okezie Ikpeazu has put the city on the global map of entrepreneurship and development of SMEs, and urged the State Government to support the scheme for the benefit of our people.
Earlier, Mr. Chinenye Nwaogu who brought the delegation told the Governor that the official launch of the program will hold tomorrow in Aba at Eldorado Hotels and thanked the Governor for his commitment to the growth of SMEs in Aba.
Governor Okezie Ikpeazu was represented at the event by the Secretary to Government, Barrister Chris Ezem.
---
---
Got A News, Press Release or Sponsored Publication? Send It To Us Via Email: Info@abacityblog.com
---